Mazda Papineau's Blood Drive
February 16 2017,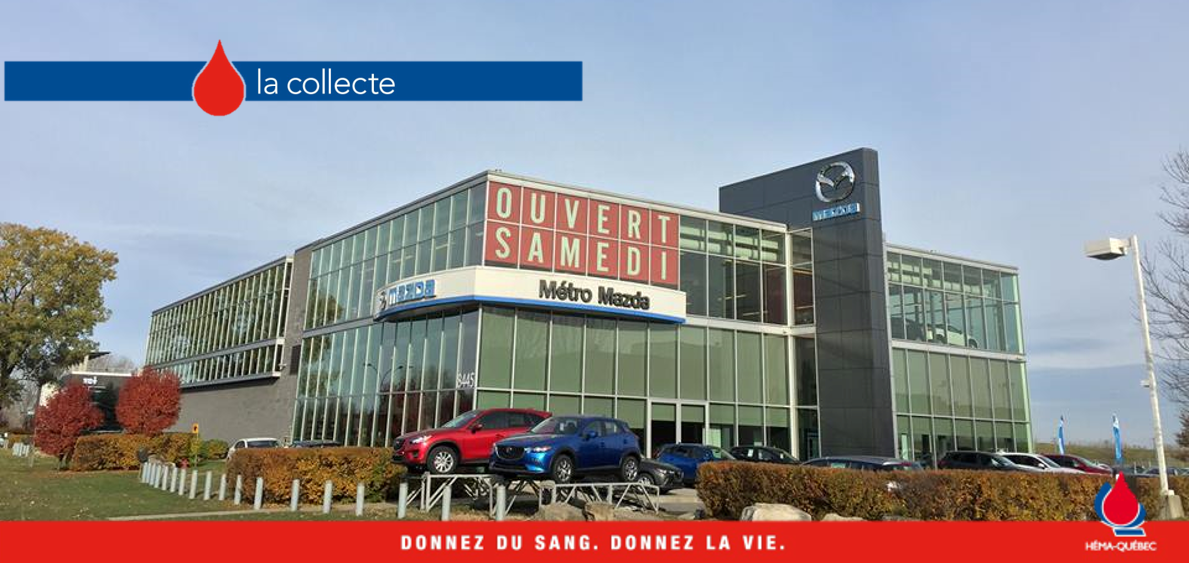 On Tuesday, March 7, the Héma Québec squad will be at Mazda Papineau, 8445 avenue Papineau in Montreal, for a blood drive. We do not need to be a customer to come and give blood, our doors are open to everyone.
Did you know that in Quebec, more than 1000 blood donations must be collected daily in order to meet the needs of hospitals?
Did you know that in Quebec alone, someone needs a blood donation every 80 seconds?
Did you know that a person has a 60% chance of needing a blood transfusion before the age of 72?
Did you know it could be someone close to you, or even yourself?
DID YOU KNOW THAT ONLY 3% OF QUEBECKERS ARE BLOOD DONORS?
Your participation is of vital importance! Let your employees know how important it is to give blood and encourage them to take part, either individually or as part of a group.
You can make a difference! Come to the blood drive:
MAZDA PAPINEAU
8445, avenue Papineau, Montreal QC H2M 2G2
Tuesday, March 7, 2017
1:30 PM to 7:30 PM
Remember: A single blood donation can save up to many lives!
Sergio Iacuessa, General Manager, MAZDA PAPINEAU
Sylvain Lauzé, Blood drive advisor, HEMA-QUEBEC