2017 Mazda3: Still the Most Fun to Drive in its Class
November 23 2016,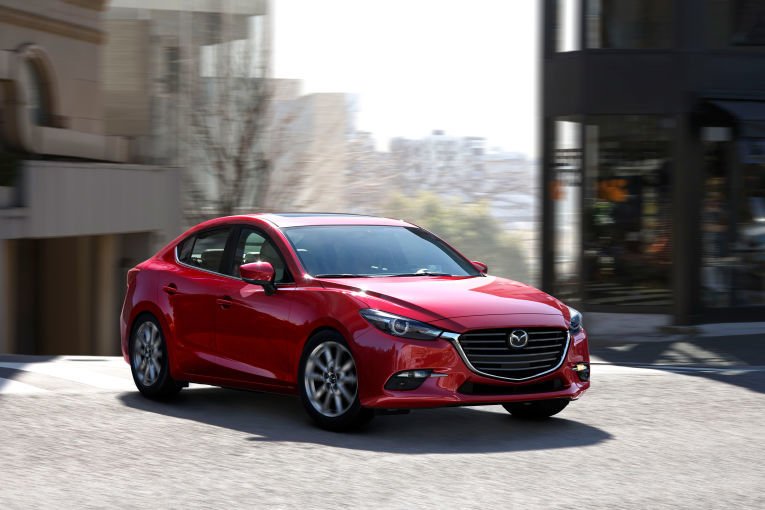 If there is one quality that has always defined the Mazda3, it is its sportiness. The small compact car distinguishes itself from its rivals by offering a little something more when behind the wheel.
This is even truer with the 2017 Mazda3, as it introduces new technologies capable of making the driving experience more dynamic than ever before.
The Mazda3 is in a competitive niche. Sales of compact vehicles are on the rise across the country, and the little Japanese vehicle's popularity has remained consistent thanks to its good looks and advanced technology. And with the 2017 Mazda3, things get even better in both aspects.
New Technology for the 2017 Mazda3 in Montreal
Most buyers of the 2017 Mazda3 in Montreal will never have heard of G-Vectoring control, the first technology within the SKYACTIV vehicle dynamics system that will make its way to every Mazda vehicle soon enough. This technology, unique in its kind, makes the 2017 Mazda3 even more comfortable, even better on the road, and improved overall.
In a nutshell, G-Vectoring control is a technology that uses the Mazda3's torque and steering wheel data to reduce chassis movements and overall vehicle movements at lower speeds, as well as on the highway. The technology is complex, but the end result is impressive. Drivers will notice that the steering wheel is a lot more stable on the highway, and that passengers are moving less from side to side in the 2017 Mazda3.
SKYACTIV-G Engines for the 2017 Mazda3 in Montreal
The SKYACTIV technology found in the 2017 Mazda3 is not just designed to improve the vehicle's performance. It is also designed to make all Mazda vehicles that are equipped with it more fuel-efficient.
Thus, the first two versions in the 2017 Mazda3 range are powered by a 2.0-liter four-cylinder engine that delivers 155 horsepower and 150 lb-ft of torque, while the GT version gets a 4-cylinder, 2.5-liter engine that delivers 184 horsepower and 185 pound-feet of torque. All versions of the 2017 Mazda3 are available either with a 6-speed manual transmission or a 6-speed automatic transmission.
In addition to the all-new G-Vectoring control system, the 2017 Mazda3 also gets some esthetic changes like a redesigned grille, an improved rear bumper, and a more refined cockpit.
With a new design, improved comfort (thanks to the new G-Vectoring Control described above, but also improved soundproofing), and combination of fuel economy and performance, the 2017 Mazda3 has a lot to offer .
To learn more about the new 2017 Mazda, contact us today at Mazda Papineau in Montreal!